As if we didn't see this coming...
Alex Jones is already jumping on this story about the Parkdale High School Shooting being a possible false flag. To be fair to Alex Jones, he is being more careful with his words this time around. Some may remember 2012 after the Sandy Hook shooting took place, Alex Jones jumped on his radio show and called the shooting a hoax and was later forced to apologize. The same thing happened with pizza gate.
Again, this time around, Jones is being so careful not to saying anything that will land him in hot water.
Yesterday he went on the air and pretty much prepped what is probably gonna be his next rant about the government trying to take our guns from us. Yes, he went there again. This is what the right wingers always do ever time there is an incident of this sort, they get paranoid about liberals taking their gun rights.


Powered by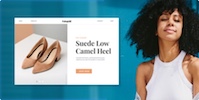 Create your own unique website with customizable templates.